Inspiration
It is a stunning revival of this highly coveted object with a contemporary twist as a transformable ring that, when fully deployed, can hold a cigarette in the ideal position for smoking and, as desired, is well suited for continuous wear as Tabbah's Iconic Serpent ring.
Craftsmanship
The vast know-how of the Tabbah atelier crafsmen, combined with Nagib Tabbah's creative vision, ensured the intracacies of this piece created for House of Today.
"Smoking Naked is the union of crafsmanship ingenuity and a passionate design" Nagib Tabbah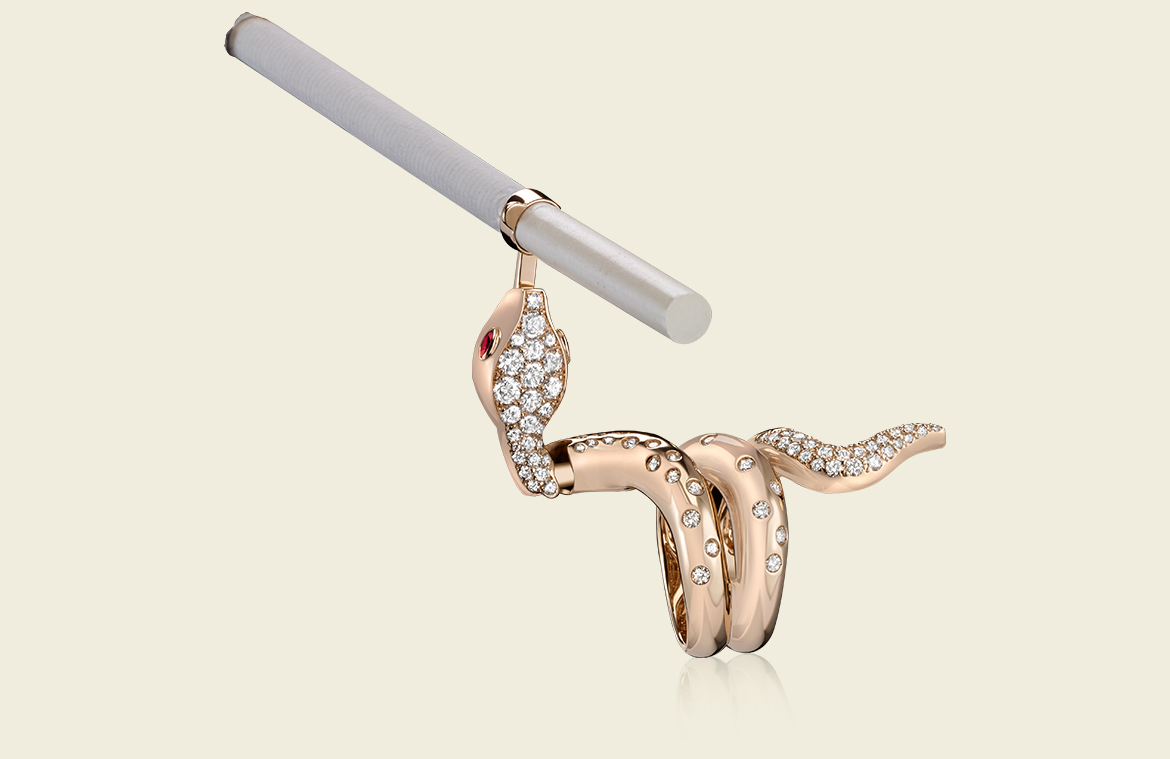 Details of the Collection
Timeline from concept to creation : 5 months.
561 hours spent conceptualizing, modeling, crafting, assembling, setting and finishing.
Full body crafted in 18k gold.
Set with white brilliant cut diamonds.
Eyes set with 2 marquise shaped rubies or emeralds.
Registered design with the Swiss Federal Institute of Intellectual Property.