Inspiration
Dreamt and conceived as an object, the Biker was approached from a sculptor's point of view. From a rough metal to a design that experiments light reflection on gold, the Biker creation is unique to the House of Tabbah.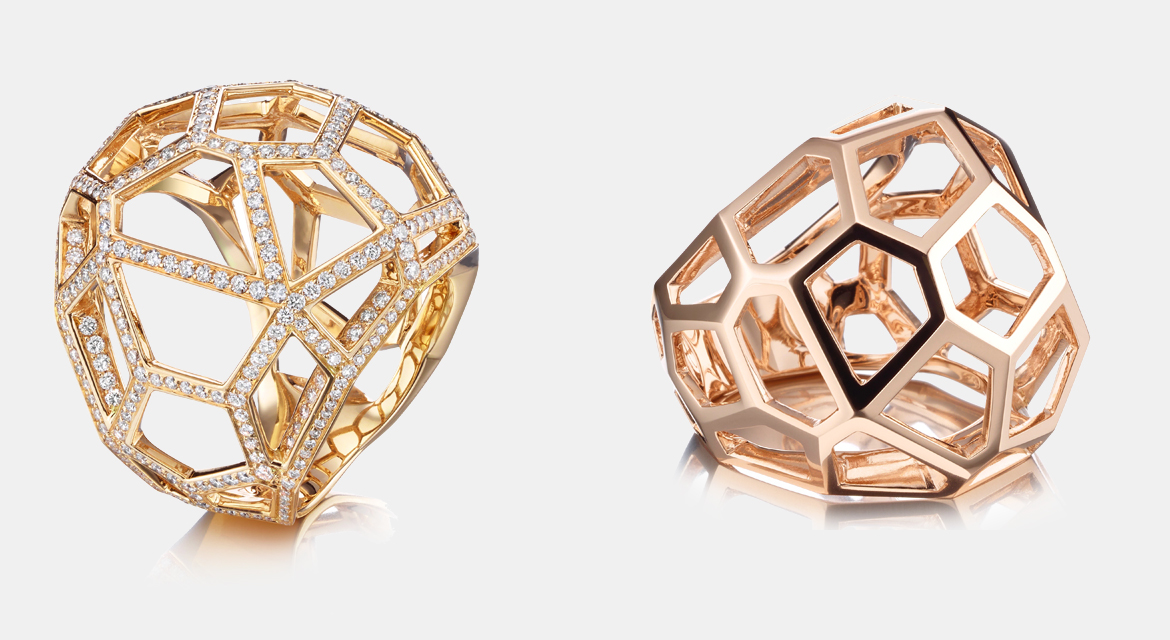 Refracted Light
As would a sculptor approach a rough stone, Nagib Tabbah dreamt, designed and executed this piece to experiment light reflection on gold. Biker is a one of a kind Tabbah creation.
Details of the Collection
The shape was first cast as a ring in plain gold, and its success led to other gold types: white, rose and even blackened version, which treats the light in an entirely unique way. The shape is also wonderful to hold: smooth surfaces, soft edges and a solid metal weight all provide comfort to the touch. Tabbah also added diamonds to some of the facets: a clever reference to the stone whose cut is magnified.